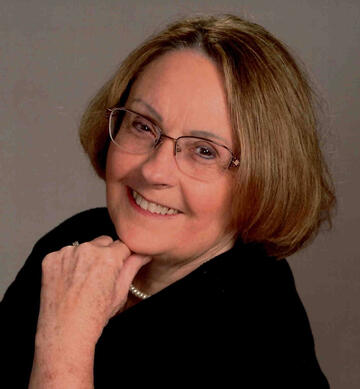 Claremary P. Sweeney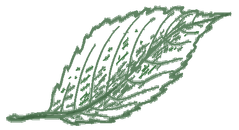 Author of the South County Mystery Series.
About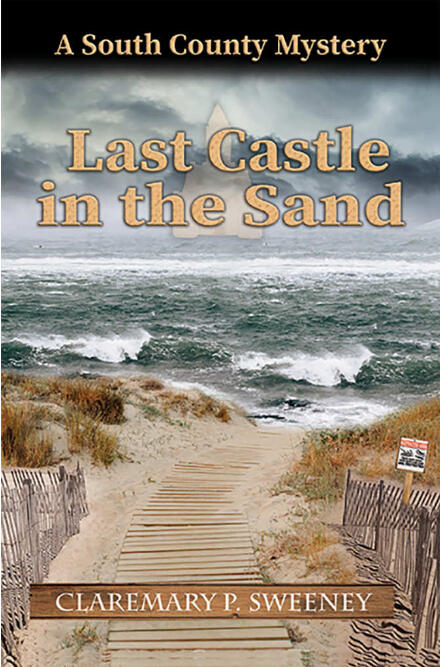 Claremary Sweeney is the author of the South County Mystery Series. After the launch of Last Train to Kingston, her readers asked for more of the local stories of murder and mayhem featuring Detective Kara Langley and her friends Ruth Eddleman and Sophia Carnavale. She answered with Last Rose on the Vine, set at the nearby University of Rhode Island and then gave her followers a Christmas present. Last Carol of the Season takes place in the village of Wakefield during the Annual Winter Wonderland Event. Last Sermon for a Sinner will be released in the Fall of 2019 and Sweeney is presently writing Last Castle in the Sand set along the beautiful beach coast of southern RI. She blends modern themes together with the cultural backdrop of the many historic places that abound in South Kingstown.
Sweeney lives with her husband Charley to whom all her books are dedicated except for Carnivore Conundrum, the one especially written "For the little boy who asked me to write about bugs - and plants that eat bugs". She answered this request with a book in verse set in the carnivorous plant section of the Roger Williams Zoo Botanical Gardens. Adonis, a baby pitcher plant, awakes one morning to find a fly flailing in his digestive juices. "Oh please spare my life! I'm needed at home by my larvae and wife," the insect pleads. Adonis spits him out and declares he will no longer eat meat. His mother and the other plants and creatures in the garden try to find a way to keep this poor baby alive as he insists on doing the right thing and will "follow my heart!".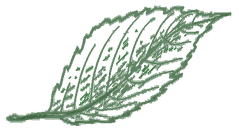 Although these books are all set in her home state of Rhode Island, Sweeney began her writing career with a series of stories about ZuZu, a little tabby born on a farm at Tanglewood who has adventures in the various historical and cultural places in the hills of Western Massachusetts. A Berkshire Tale is a compilation of ten of these charming books which will appeal to young and old alike.
When time allows, Sweeney posts on her blog Around ZuZu's Barn.
News & Events
September 14 2019: Author book signing at the annual Pawtucket Arts Festival in Slater Park. 10:00am to 5:00pm.

September 21 2019: Last Sermon for a Sinner Book Launch at the [Peace Dale Library](https:// www.skpl.org)on 1057 Kingstown Road, Peace Dale, RI. 1:00pm to 4:00pm.

September 25 2019: Wine & Food Sampler Benefit for Friends of the Providence Animal Shelter at the Roger Williams Park Casino. 6:30pm to 8:30pm.

October 5 2019: Wakefield Village Association's Octoberfest on Main Street in Wakefield. 10:00am to 5:00pm.

October 19 2019: Book signing at Wakefield Books in the Wakefield Mall. 1:00pm to 3:00pm.

November 3 2019: Author Meet & Greet at the Westerly Armory on Railroad Avenue in Westerly, RI. 10:00am to 4:00pm.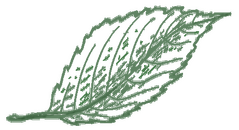 Please email Claremary Sweeney if you would like to invite her to your event.
Children's books
A Berkshire Tale
Surrounded by the beauty of the changing seasons, ZuZu, a little tabby, and her best friend Nick explore the many wonders of their home in the Berkshire Hills.

From famous people and places, to playful alpacas, flying horses, industrious worms and endangered butterflies, this is their story - a magical tale of their new friendship and the adventures and experiences, ups and downs, and happy endings they share on their Tanglewood farm.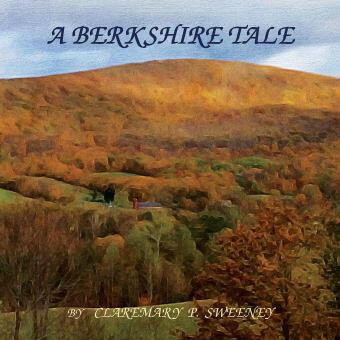 ---
The Pacas Are Coming!
ZuZu and the Crias
Up in the Berkshires, it's been snowing forever and ZuZu hasn't been able to go on adventures.

But suddenly there's the promise of some excitement. The farmer is bringing new animals to the barn and ZuZu can hardly wait to make friends with these gentle creatures that hum and have fleas. The pacas are coming!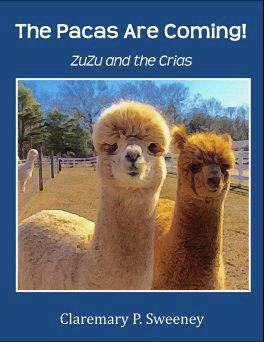 ---
Carnivore Conundrum
Adonis, a carnivorous plant, awakes one morning to find a fly trapped in his digestive juices.

The fly pleads to be set free and Adonis spits it out declaring, "I'm swearing off meat!" His mother, Dee, fearing her baby will "wither and wane", enlists the aid of the Koi and plants in the Botanical Center to save the little pitcher plant from starvation. They all have ingenious solutions, especially Aladosha the wise, old toad.